3 Reasons Why Our Customer Choose
One Morning Toothbrush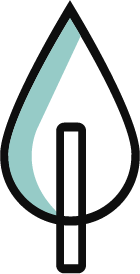 1
FOOD GRADE
Flexible handle helps reduce excessive forces used, to guarantee smooth brushing. Made by food grade materials: PP + Elastomer.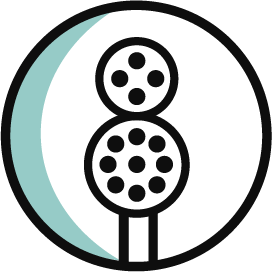 2
SLIM & SMALL
Dentist Tools Design Concept: Slim handle and small brush head, which enables the brush to clean deeper in hard.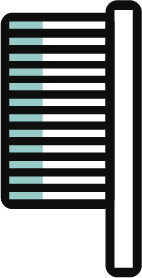 3
PREMIUM-GRADE BRISTLE
Premiun-grade bristle: Dupont™ Tynex® bristles with superb cleaning ability while the end-rounded the individual bristle, provide gentleness to your gum and tooth.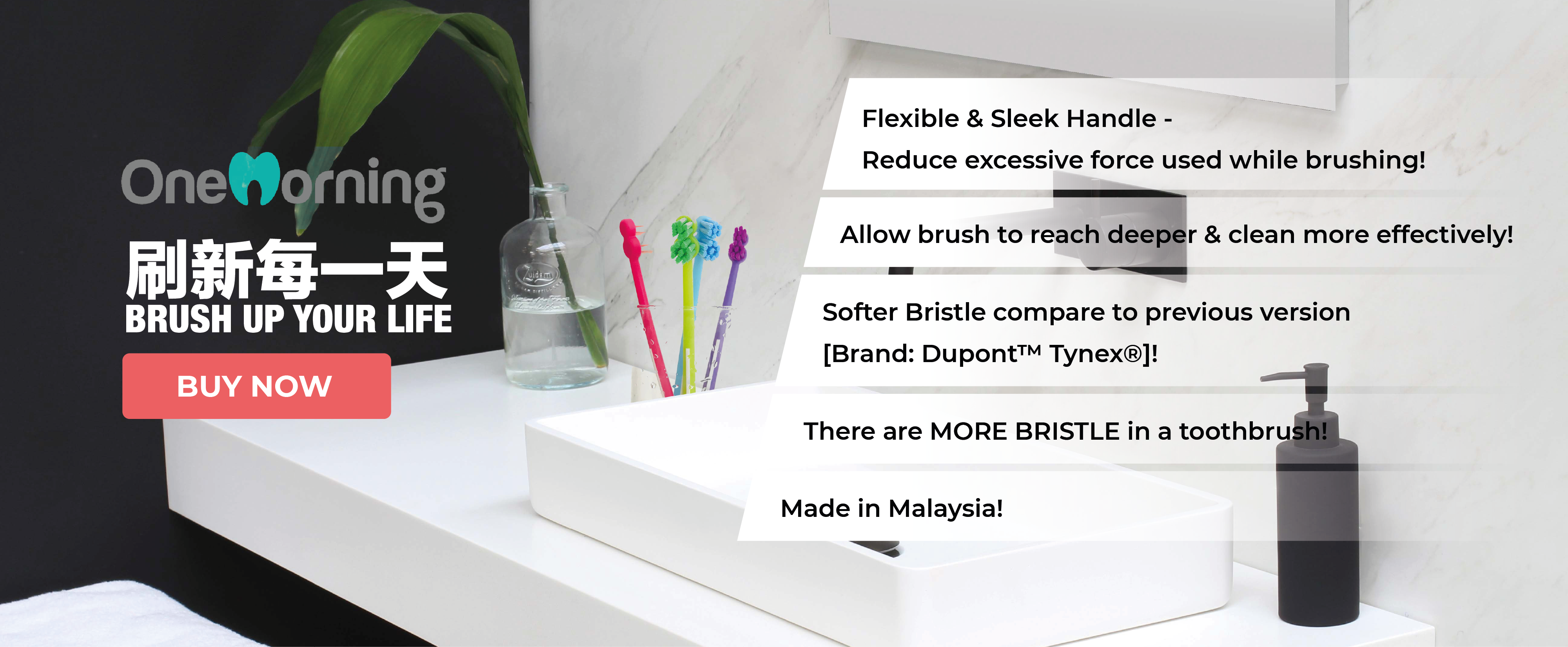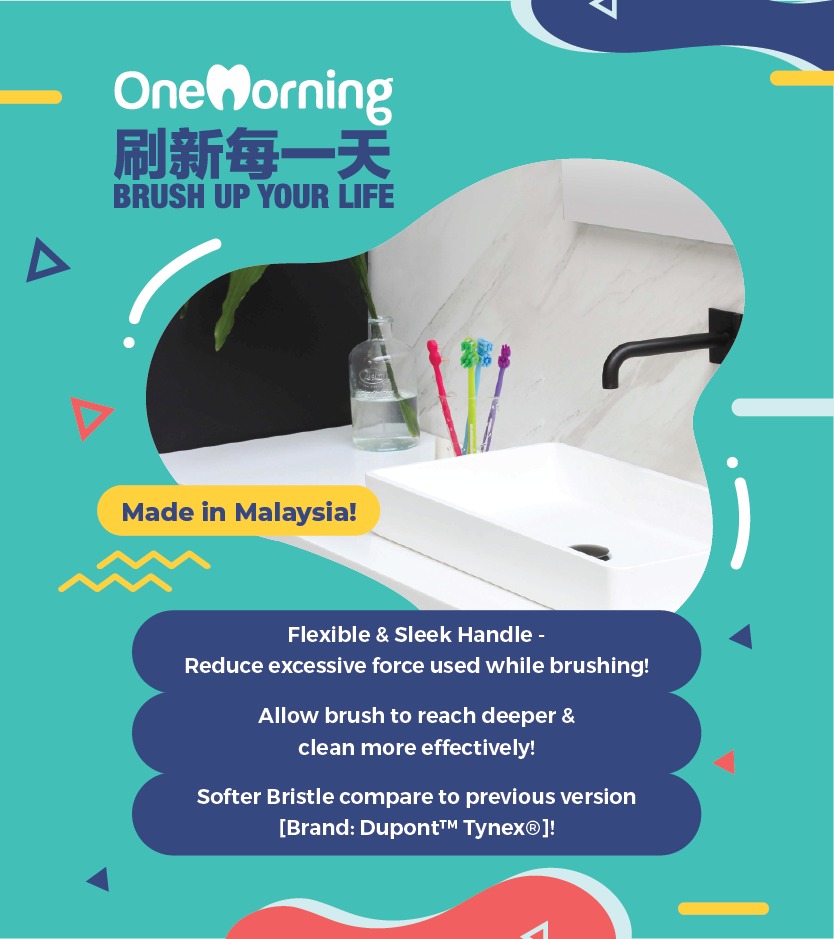 Customers Reviews
"See what our happy customers said..."

Alicia Lim
PJ, Selangor
Totally in love! The colors are so vibrant. I am happy to have got genuine product from the seller at a good discount rate.

Thanks One Morning for this lovely product...

Azman
Kampung Pandan, KL
Alhamdulillah produk bagus! Dapat membersihkan gigi dengan baik. Ada 4 pilihan yang boleh dipilih bersesuaian dengan satu keluarga. Penghantaran pun sangat cepat Good job!

Farhan Mohd.
Batu Pahat, Johor
Overal packaging and product quality is good, Hope it can last. Recommended!!!

Jackson Tan
Skudai, JB
Received the parcel in good condition. The colour and matte finishing makes the toothbrush so beautiful.

Very responsive & helpful seller.

Siti
Seremban
Baru pertama kali cuba pakai One Morning. Batangnya lembut, lebih fleksibel, jadi gusi tak sakit.

Nor Adila
Kuala Selangor
Terlalu kurus dan tak selesa dipegang. Tapi suka dengan warnanya. Warnanya cantik.

Azlina Isa
Cheras
Berusnya halus dan lembut. Rasa gigi bersih je lepas guna. Tahniah One Morning.

Ummi Jamil
Klang
Belum pernah jumpa lagi berus gigi yang macam ni. Rekaan meriah. Pipi saya agak tembam, kalau guna berus yang di pasaran semua tak boleh sampai kebahagian belakang. Tapi dengan One Morning, boleh sampai ke gigi paling belakang. =)

Anna
Shah Alam
Berus lembut tapi lagi suka berus charcoal.😅

Farhan
Shah Alam
Pemegang halus sangat, berus lembut bila gosok.

Charles Lim
Ampang
The only comment I have is the narrow handle. I had to be use extra CAREFUL not to break the toothbrush while brushing. In my opinion, the handle can be wider for more support and stability. Overall, the toothbrush is 3 ⭐

Louise Low
Cyberjaya
Handle is longer than usual so I think the pressure on the teeth is gentler ,but would prefer slightly thicker at the end

Bristle - the double circled heads are quite brilliant , front could be smaller , I find the bristle a bit harder compares to other brands, can be improved in this area.

Alison
Kuantan
For design, I prefer the top circle to be slightly smaller like 8 shape. As a person who brushes too hard, I've brushing gently- because of the slim handle. As overall, I would give the toothbrush 4 ⭐

Vion
Setia Alam
牙刷的形状很特别、很美哦!虽然觉得手握的长柄有点细软,但是它却能很容易控制,毛刷也能仔细地把牙齿清洁到很干净,再配合用洁舌器使用,所以口腔清洁一次到位!3.5 ⭐

Ben Lim
Setia Alam
Packaging - ok

Head of toothbrush - good and soft

Handle of toothbrush - too tiny abit delicate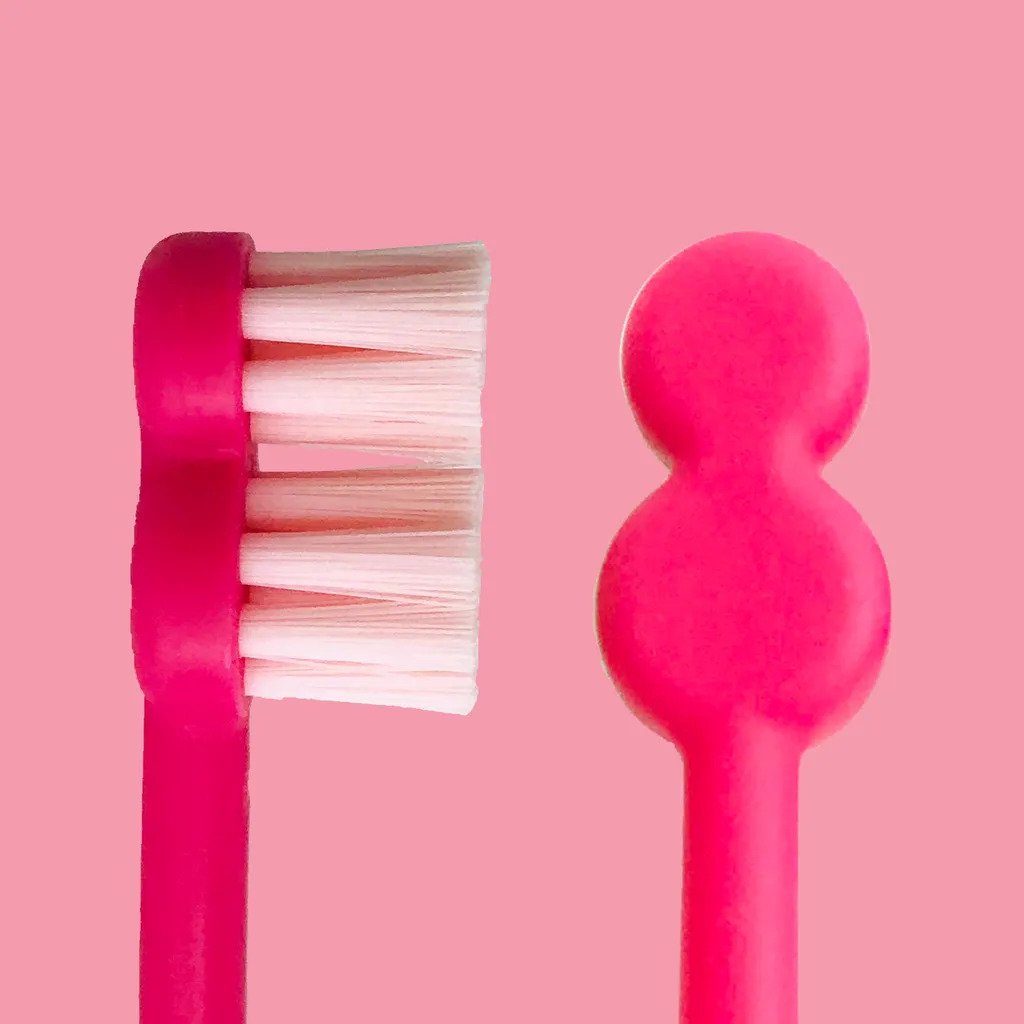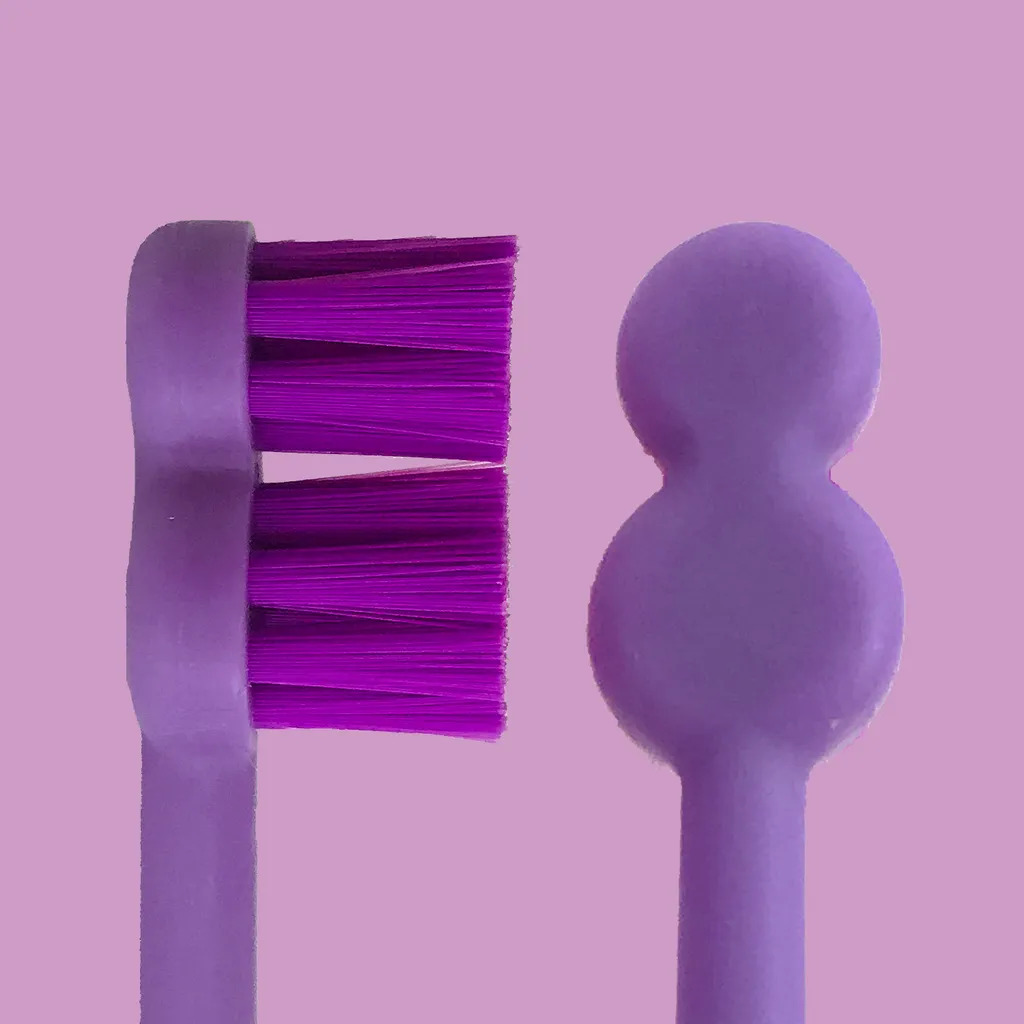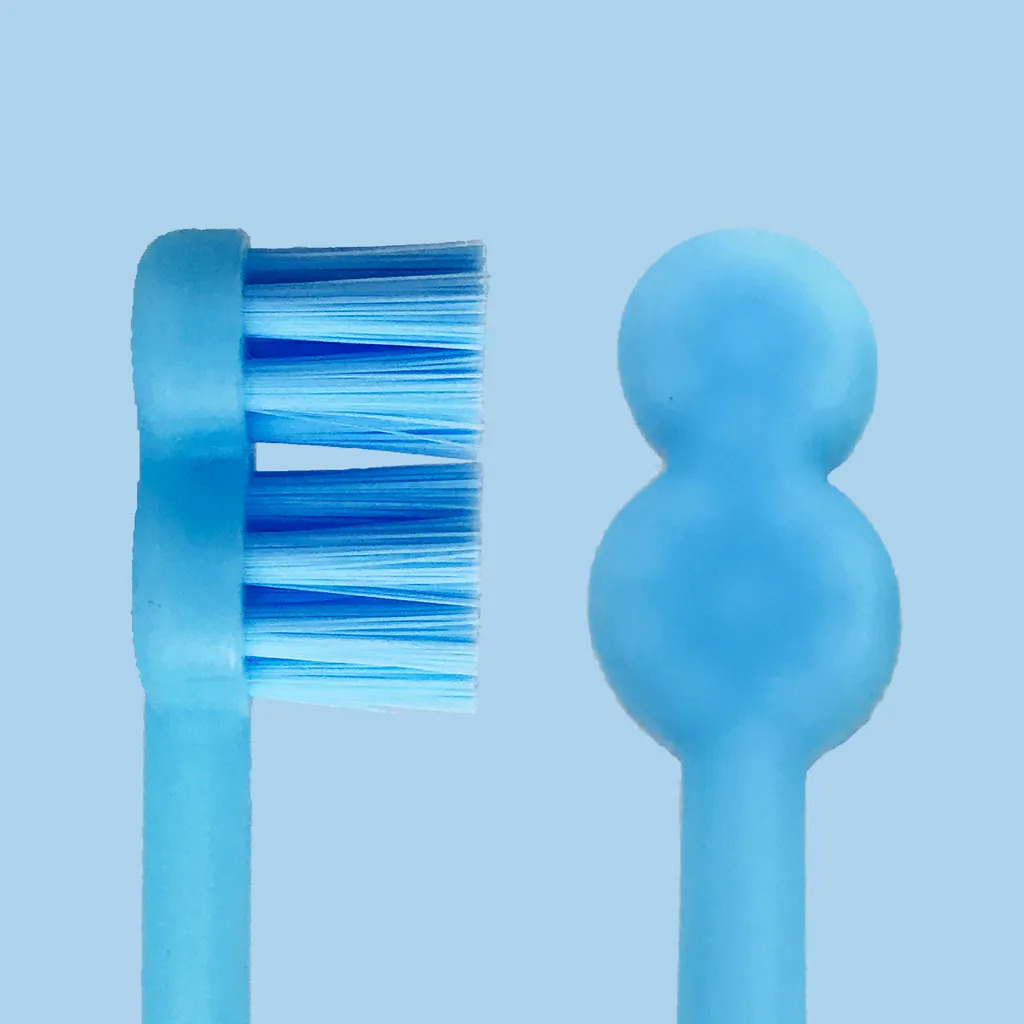 Get Your Promotion Now
"Buy 1 FREE 3!!! Limited time only."
Terms & Conditions:
Offer is valid from 15 August 2021 - 31 October 2021 on One Morning Malaysia E-store only.
Promotion is not applicable with other e-store discounts or promotions.
Free item cannot be exchanged for cash, exchange & return.
Shipping fee is EXCLUSIVE. RM7 for West Malaysia & RM14 for East Malaysia by Pos Malaysia Flexi Prepaid Envelope. Please allow few days to arrive your address.
This offer is only valid during said promotional period.
One Morning reserve the right to cancel this promotion at any time without prior notice.